Nearly 150 Contracted with 34 Storefronts Live Now
JuniperMarket is making strides in its commitment to increase access to women-owned businesses with nearly 150 brands from the recently acquired Dough Collective confirmed to start selling on the newly launched B2B digital marketplace powered by International Market Centers (IMC). "JuniperMarket is moving rapidly from women-owned content to women-owned commerce," said Vanessa Bruce, IMC vice president of Social Impact. "We already have converted 15% of Dough's 1,000 women-owned sellers to JuniperMarket and are in discussion with hundreds more."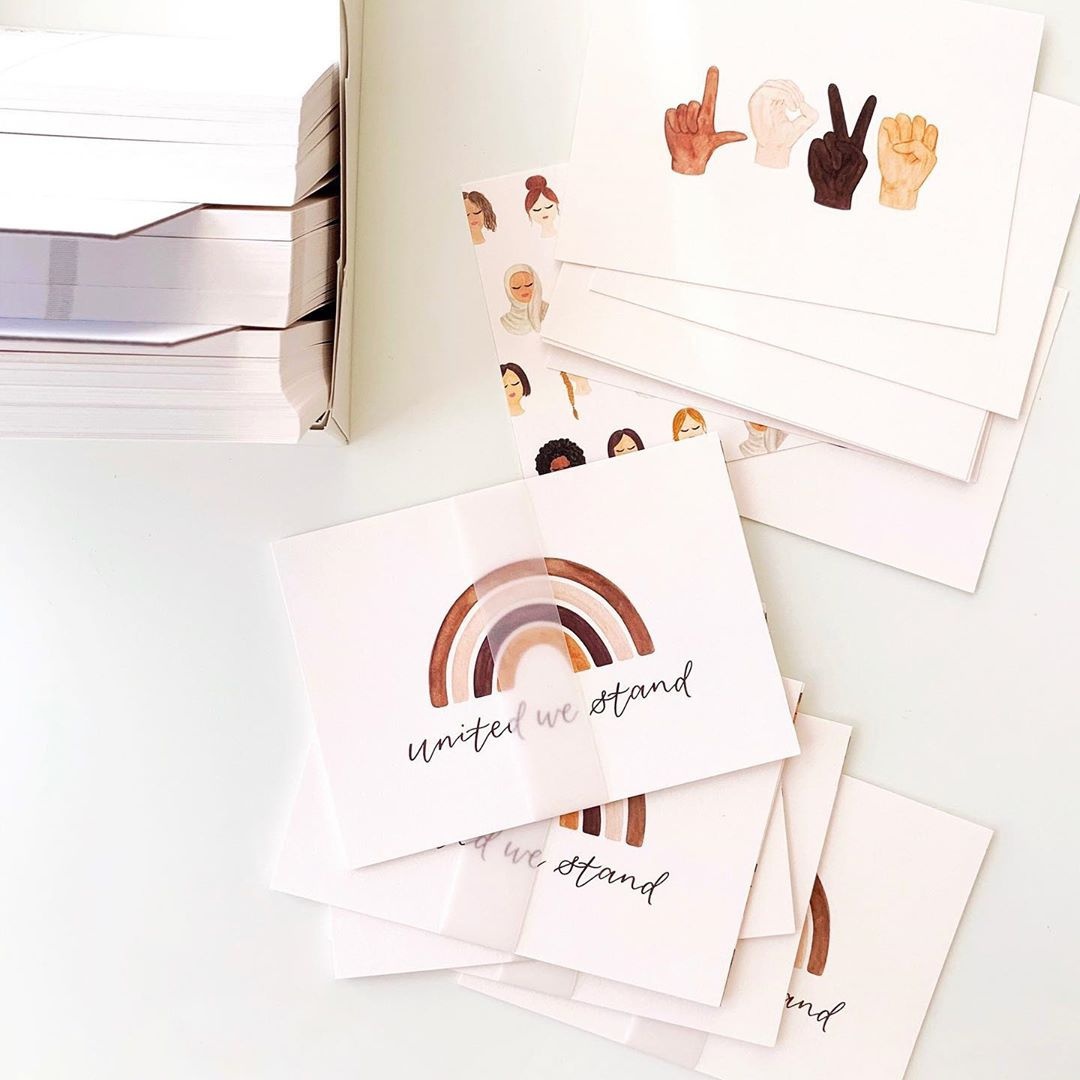 Amy Zhang now live on JuniperMarket
To date, some 34 Dough brands are live on JuniperMarket with more onboarding daily. These sellers feature a range of lifestyle resources including accessories, candles, housewares, gourmet food, personal care and stationery. Currently shoppable brands are:
11:11 Candle Co. (100% soy and coconut candles, skincare, crystals and scent products)
A Girl's Gotta Spa! (vegan, cruelty-free skincare ethically handmade in the USA)
Amy Zhang (pretty and witty ethically-made greetings and gifts)
ANACT (sustainable bath towels made of hemp and organic cotton)
ANOVÉ (eco-friendly, vegan and cruelty-free skincare ethically handmade in the USA)
Becalia Botanicals (Mexican-inspired, cruelty-free skincare handmade in the USA)
Coco's Musings (vibrant ethically handmade one-of-a-kind cruelty-free jewelry)
Conscient Kind (vegan, eco-friendly and plastic-free health and household items)
Due Best (reusable cutlery and kitchenware)
East 29th (vegan, cruelty-free skincare ethically made in Canada)
Evolve Botanica (specialty soaps and skincare)
FATCO (skincare handmade from tallow and other naturally occurring ingredients)
Feather & Bone (skincare for adults and babies inspired by ancient Indian Ayurvedic traditions)
FioriBelle (handmade paper goods and faux botanicals)
Gleam Eyewear (blue light blocking glasses)
Golden Flourish (handcrafted herbal tea blends)
JJ Paperie and Company (eco-friendly stationery and home products featuring hand-drawn designs)
Kazmaleje (tools for curly, coily and kinky hair)
Kola Goodies (superfood teas and drink mixes ethically made in the USA)
MASAMI (vegan, cruelty-free luxury hair care ethically made in the USA)
Modern Theory (eco-friendly candles ethically handmade in the USA)
NaturalAnnie Essentials (eco-friendly vegan candles ethically handmade in the USA)
Revive Jewelry (handmade jewelry based on the cellular image of diseases to honor loved ones, empower survivors, spread awareness and change stigmas)
Salut (vegan botanical drink infusions handmade in the USA)
Shayde Beauty (skincare created to prioritize the needs of melanin-rich skin)
The Sexiest Beauty (eco-friendly cruelty-free lipstick, lip gloss, lip care and skincare ethically made in the USA)
Sister Bees (cruelty-free skincare, candles, soaps, honey and more handmade in the USA)
Skin Flo (eco-friendly, cruelty-free skincare ethically handmade in the USA)
Soothi (ethically handmade eco-friendly journals)
Talisa Almonte (original art)
Tonic (personal care, food and pet items infused with CBD grown in New York)
Us Two Tea (handpicked tea from Taiwan)
Violet Botanical Skincare (eco-friendly, cruelty-free skincare guided by time-honored African formulations ethically made in the USA)
Longtime Dough brands are embracing the transition to JuniperMarket because of their confidence in the platform and Bruce's advocacy for values-based commerce. Kalyn Johnson Chandler
of Effie's Paper, a Dough brand confirmed and onboarding to JuniperMarket, said "When I saw the announcement in January, that not only Dough was acquired but also that Vanessa was joining the team to advocate for women-owned businesses, I signed right away. I told my team, 'This is a platform we need to be on.' That's the trust I have in Dough." To expedite the transition of Dough sellers to JuniperMarket, IMC is investing in both staffing and technology resources. New staff, dedicated to onboarding of Dough brands, are smoothing the onboarding process and technological enhancements are speeding data transfers. Additionally, while more robust values-based filtering is in development, Bruce and her team are actively identifying and vetting existing women-owned businesses currently live within IMC's digital and physical marketplaces. "Juniper is committed to combining customer service and technology to get values-based brands in front of the right buyers," said Bill Furlong, Juniper CEO. "As mission-driven products grow in importance to consumers, we are taking steps to provide our buyers and sellers with tools that facilitate connections and commerce." The onboarding of the Dough brands is just one step in IMC's plans to highlight women-owned brands. Follow JuniperMarket's successful promotion of such resources during Women's History Month in March, and onboarding of new women-owned businesses in April, IMC also will introduce the first of many values-based product showcases at its coming physical markets.  This summer, pop-up exhibits featuring select women-owned brands and their principals will be showcased within the temporary exhibits at IMC's Atlanta Market (July 12-18) and Las Vegas Market (July 24-28).
About Juniper
: Juniper is a fully integrated omnichannel B2B commerce solution and multi-line B2B e-commerce marketplace, empowering buyers and sellers to better manage and grow their business at markets and year-round. Juniper offers a sales automation and commerce platform (
JuniperCommerce
) combined with a new multi-line B2B ecommerce marketplace (
JuniperMarket
) that together empower sales teams, streamline product data management and deliver real-time visibility across channels – driving business efficiency and growth for buyers and sellers. Juniper is powered by International Market Centers (IMC), the world's largest owner and operator of premier wholesale showroom space for the furniture, home décor, gift and apparel industries with more than 60 years of relationships and experience creating scalable business platforms for wholesale commerce. For more information, visit 
www.JuniperCommerce.com
. ###
Media Contact
Cathy Steel, 203.340.9251 or 
cathysteel@cathysteelassociates.com